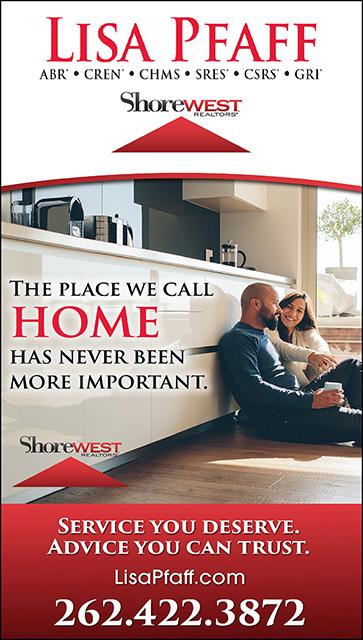 Lisa Pfaff, ABE, CREN, SRES, SRF, CHMS
262.422.3872
10/8/2020
As a realtor I know the importance of branding, however, I've been a realtor for many years so just putting my name out there has very little if any value. I'm often contacted by various vendors for different marketing opportunities so when I was asked to put an advertisement in my local supermarket I truthfully didn't think it would be much different. What got my attention was the Sendik's and Purell brands. Sendik's is a premier, customer-focused grocer in the area that aligns well with my demographics and during these trying times, the sanitizing station is being used by everyone. 

Mediaworks has placed a custom designed digital Purell stand in a predominate area of the lobby of my local market. Mounted front and center on this stand was a large TV screen that played my "commercial" over 500 times per day. I was intrigued by this concept felt it would get noticed so I decided to give it a try. Throughout the year I am able to change my messaging, keeping it fresh and current. Not only can I market my name and brand but I am also able to feature photos of some of my listings which is a big selling point for my clients. When sold, Mediaworks design team makes it easy to switch them out. The entire Mediaworks team has been easy to work with and is very professional. The art department is quick and responsive in helping me with changes and updates to my ads. My salesman didn't just sell me the spot and then disappear, he has remained in close contact with me throughout my contract year ensuring I am satisfied with the service and results.

I've renewed for a second year and as a top realtor I would say this program checks all the boxes for a visible, effective and successful program.