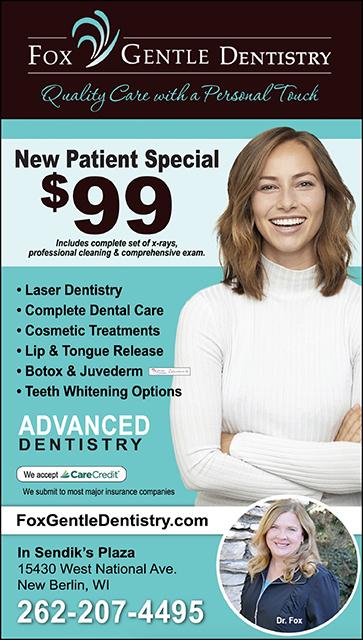 Fox Gentle Dentistry
262.797-8303
Dear Potential Advertisers,
My business is Fox Gentle Dentistry. We are located in the New Berlin Shopping Center. When we were contacted to participate in the Purell sanitizing stand we thought it was a good idea to align our business with both Purell and Sendiks.
The Salesman and the art department at Mediaworks were easy to work with and very professional.
Thank you for the opportunity to participate with this mutually beneficial program.