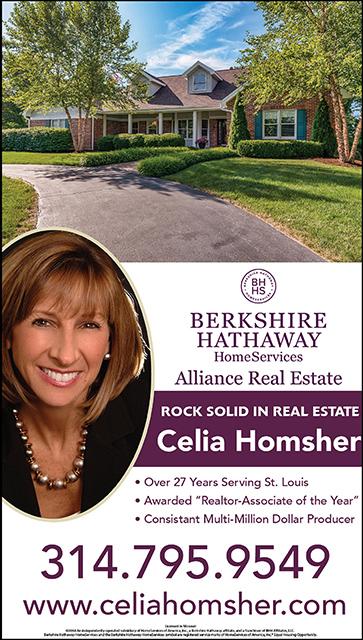 Celia Homsher
Realtor / Sales Associate ABE / SRES 314.795.9549
Dear Potential Advertisers,
I just wanted to pass along my personal and professional appreciation and great satisfaction in dealing with Cecil Jackson at Mediaworks, and the advertising crew at Mediaworks. Together they have put together a great presentation in the Schnucks grocery stores for me on the digital advertising signs, with action and movement if requested for the ad, and it is positioned near the cars where shoppers enter the stores. I have had this digital ad for about 6 months, and so far, have received numerous personal comments from people I know. So much of advertising is just getting my name out there, and being noticed or recognized, and I feel confident that this is one of the best advertising mediums to do this! I recommend using the action/ movement in the ads, because this really catches the shoppers' attention, vs. a typical static ad. Best regards in future advertising with Mediaworks!